Home
Harp, flute, and cello music which calms the soul.
Experience a sense of tranquility and spiritual renewal through reflective classical, folk, and religious music.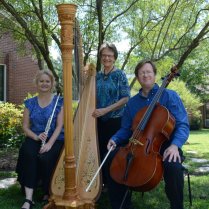 The trio was founded in 1985 when Kathy and Mike were studying for their masters degrees at the University of Cincinnati College-Conservatory of Music.
they performed regularly for concerts, recitals, religious services, weddings, and receptions.  In 1990, Mike took the position of principal cellist with the Virginia Symphony, and the Daniels moved to Norfolk, Virginia. Mike continues to perform in the Virginia Symphony, while Kathy teaches private flute lessons and freelances in the Hampton Roads area. Linda has remained in Cincinnati as a freelance musician. The trio continues to perform together traveling...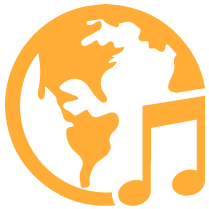 Our newest video! 
The trio has created five CDs which can be downloaded at Amazon or iTunes. Their crossover style is best known for its meditative and relaxing atmosphere, having been used by therapists, hospitals, and yoga classes across the United States. The Adagio Trio's music is heard often on public radio stations throughout the country.
You can find our music on:
Itunes: https://itunes.apple.com/us/artist/adagio-trio/id302601113
Spotify:https://open.spotify.com/artist/05Wvsl1ApqFFOed5dkCTzy
Pandora: https://www.pandora.com/artist/adagio-trio/ARxhZkPXtPJrzv9
Sound Cloud: https://soundcloud.com/user-234479650
Amazon: https://www.amazon.com/Adagio-Trio/e/B000APKRDK
CD Baby: https://store.cdbaby.com/Artist/AdagioTrio
Adagio Trio Weddings
We are available for weddings, receptions, and other events in the Cincinnati area.  To inquire, you can use our Contact page or email Linda Grieser at lingrieser@gmail.com.  For weddings in the Hampton Roads, Virginia area, you may contact the Galliard Trio (flute, violin, cello) at galliardtrio3@gmail.com.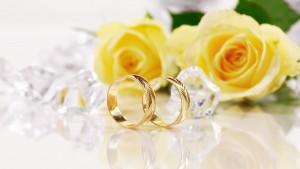 Sign up for the Adagio Trio Newsletter!